burkina faso
As it grapples with a hunger crisis due to drought in the Sahel, Burkina Faso is still feeling the impact of high food prices. Although the cost of food has come down since reaching a peak in 2008, it remains stubbornly high here. "You can really feel the extreme fragility of the rural communities affected by high prices of agricultural products. There is an urgent need to restore capacities for high quality output, food availability and accessibility and for ensuring the variety and sustainability of household diets," says Jean-Pierre Renson, FAO's Emergency Coordinator in Burkina Faso. Amid a growing food crisis in the Sahel that is putting millions at risk of hunger, FAO has started providing quality seeds to 100 000 vulnerable farmers in Burkina Faso, as part of an € 18 million operation funded by the European Union (EU).
In Burkina Faso, 23 percent of children suffer from acute malnutrition. More than 80 percent of the population makes a living in subsistence agriculture, and 45 percent of people live below the poverty line.
Photos ©FAO/Giulio Napolitano

Ouagadougou rush hour: between 2005 and 2050 the population is projected to triple in Burkina Faso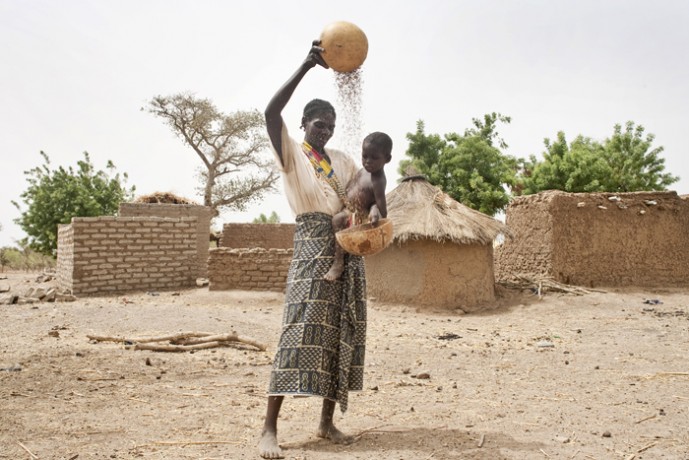 Poor rains led to an estimated 17 percent decline in cereal production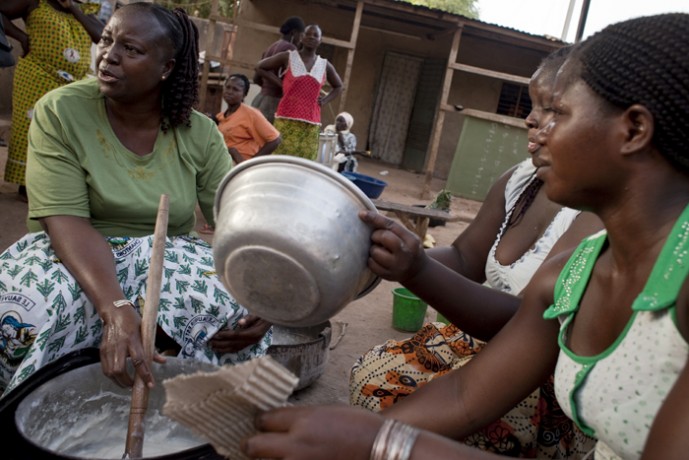 Prices are stubbornly high since their peak in 2008 when women marched in protest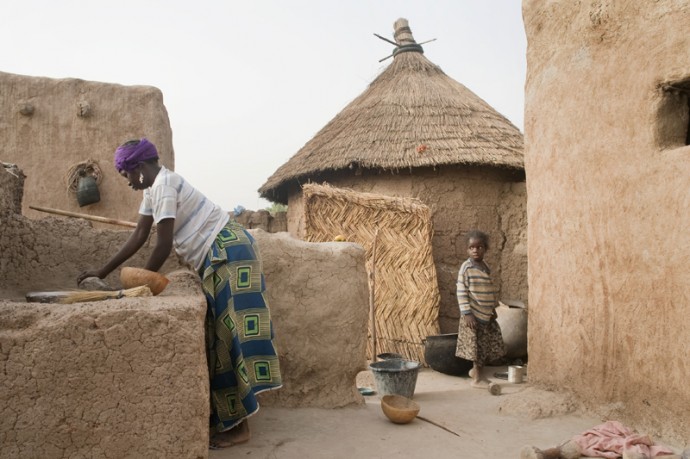 Kokologo village, Koumba Kabre' feel overwhelmed trying to feed her six children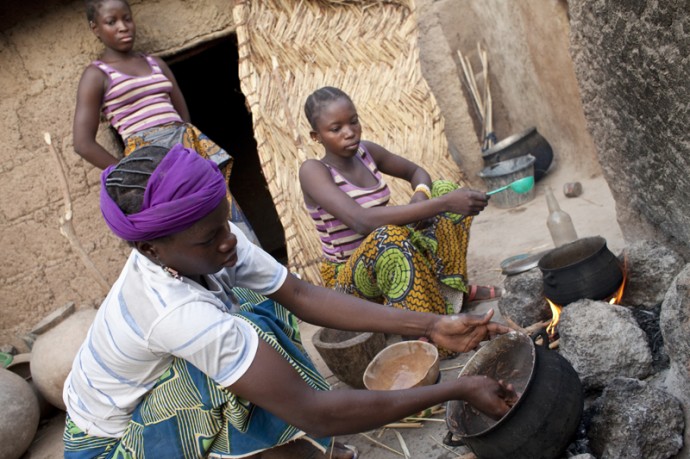 Making pottery, raising chickens is the only way to earn small amount for the coming lean period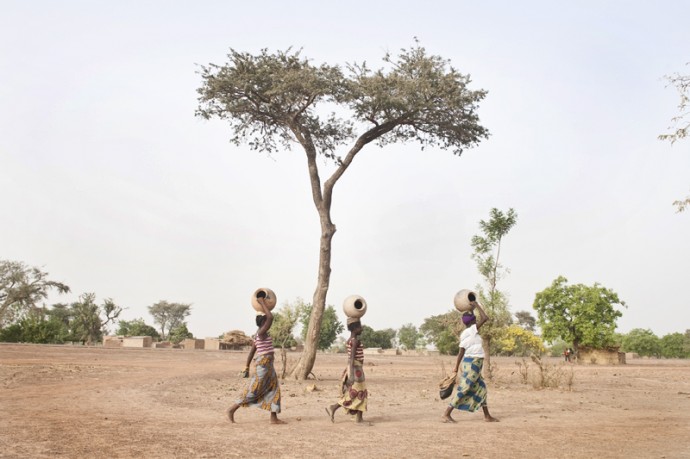 Simple and hard life, carrying clay pots to collect water at a well outside the village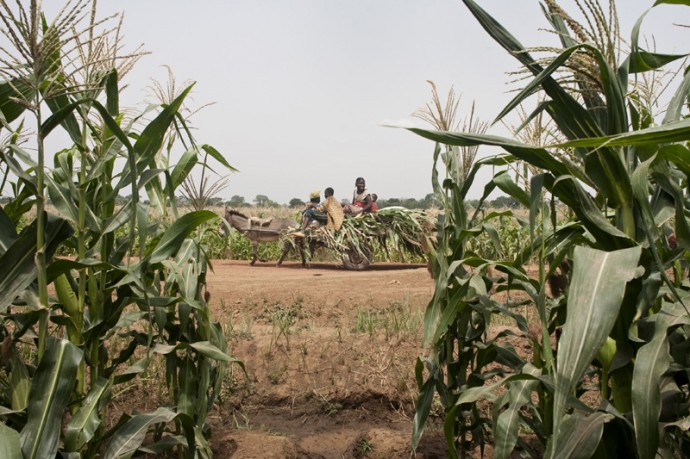 A family on the way back from work in the fields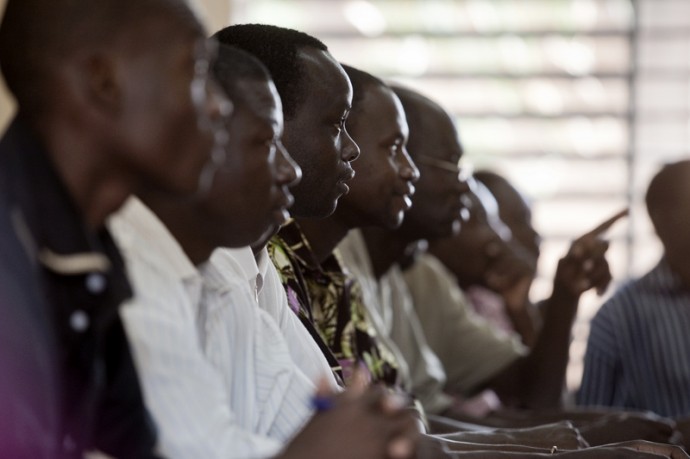 People at a training program involving seeds producers, seeds technicians and seeds distributors
Increasing their revenues, seed producers should contribute to improving the food security in the rest of the country
Promoting sustainable seed multiplication and certification is part of the FAO action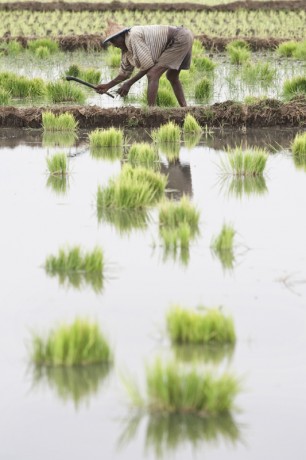 Seed producers in irrigated areas contribute to improve food security
Panoramic view of farmer cultivating a rice seed multiplication crop planted for its select seeds.
Ouagadougou: consumers hope that the price of a sack of rice will be going down soon