eritrea 2001
January 2001.
The Eritrea was just out of the war with Ethiopia (May 1998 – June 2000)
On 18 June 2000, the parties agreed to a comprehensive peace agreement and binding arbitration of their disputes under the Algiers Agreement. A 25-kilometer-wide Temporary Security Zone (TSZ) was established within Eritrea, patrolled by United Nations peacekeeping forces from over 60 countries (the United Nations Mission in Ethiopia and Eritrea (UNMEE). On 12 December 2000 a peace agreement was signed by the two governments.
With the closure of the independent press in 2001, no domestic institution exists to investigate or report on abuses of human rights. Eritrean government tries to veil human rights abuses from scrutiny. No foreign journalists are currently accredited. Human rights organizations have been denied entry since 2001. Foreigners are not allowed to travel outside Asmara without prior permission, which is often denied.
The photos were taken in the short period between the end of the war and the intensification of repression by the regime of Isaias Afewerki against his own people.
Eritrean people to whom I salute them for their hospitality, pride and warmth that allowed the creation of the photoreportage.
Eritrean soldiers guarding the military post on the front line with Ethiopia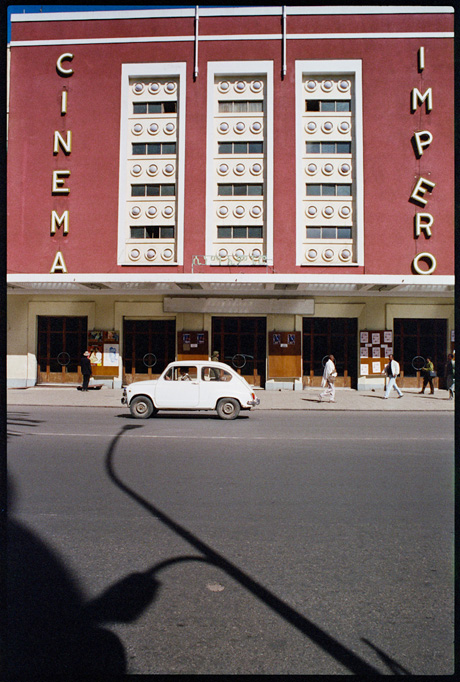 An old Fiat 600 passing by the Cinema Impero, Asmara
Public telephone, Asmara
Taxi drivers waiting for customers, Asmara
Serving a fresh drink at Alfa Romeo Bar, Asmara
Everyday life scene in Asmara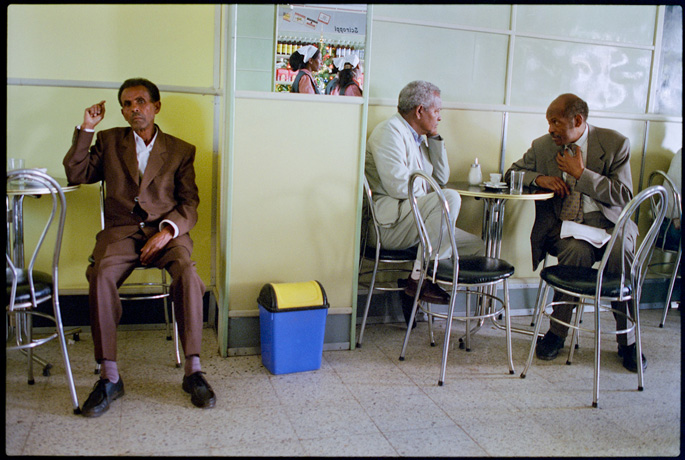 Coffee time at Bar Vittoria, Asmara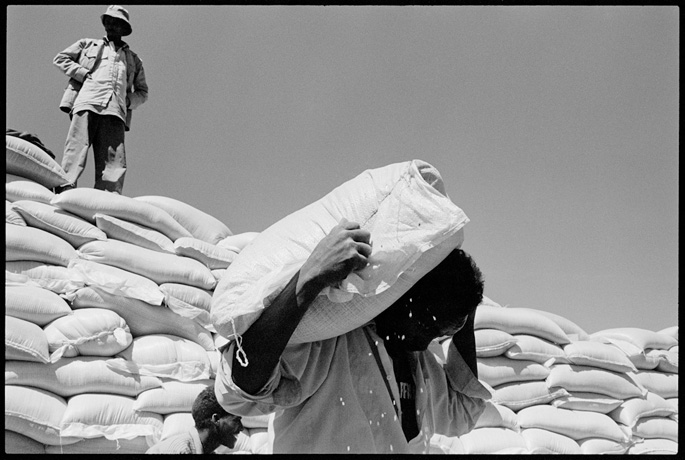 World Food Programme (WFP) seed distribution on the way to Mendefera
At work rebuilding the destroyed roof, Enda Gherghis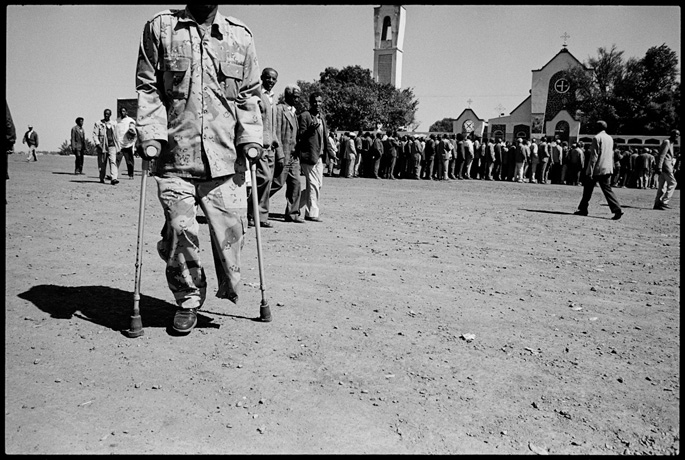 War veteran at the end of a funeral of a comrade, Asmara
Coffee time in a village around Adi-Quala
Young soldier with his ak-47, Senafe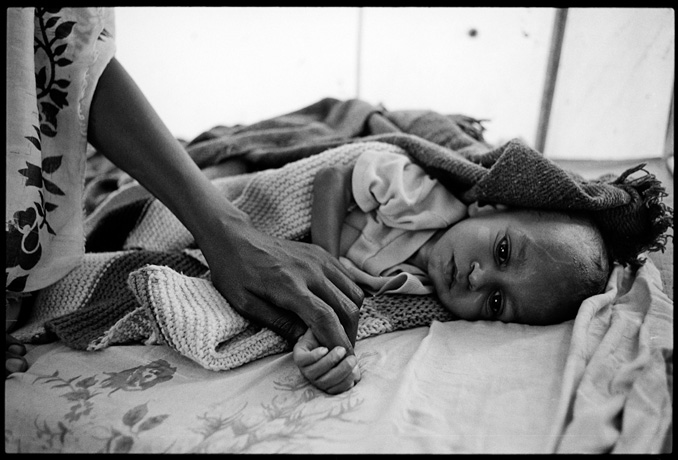 A child infected by tuberculosis, field hospital, Afabet refugee camp
A young girl on the door of her house now destroyed, Enda Gherghis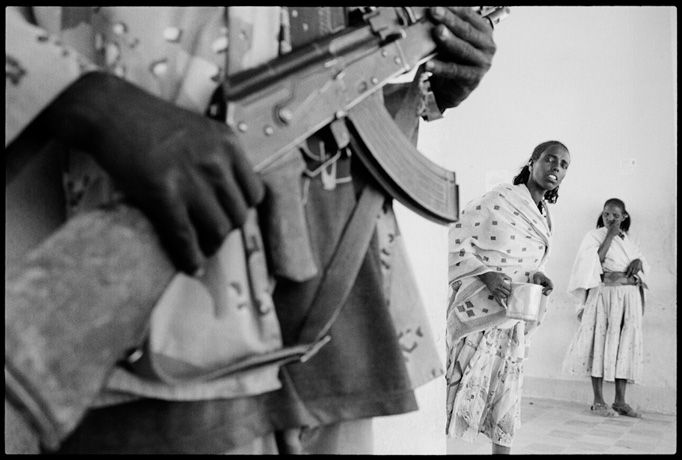 Women and soldier in Adi-Quala hospital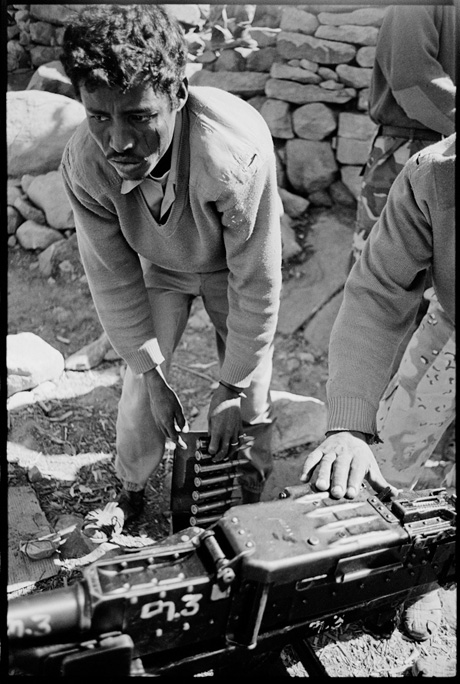 Eritrean soldiers charging a heavy machine gun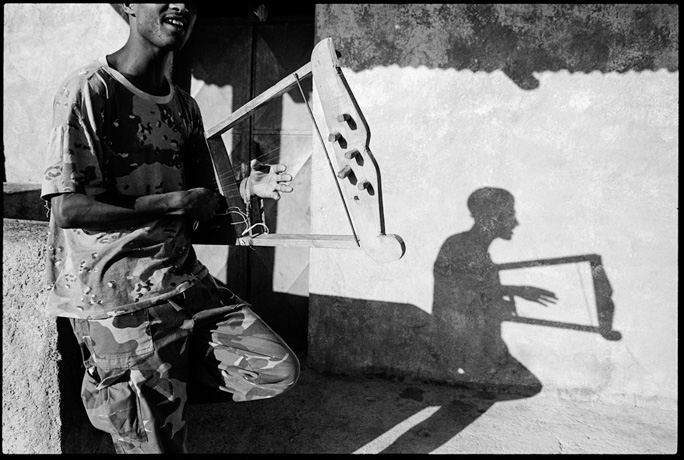 A soldier plays a kirar singing in the early morning light
Going back home after late afternoon prayer in Nda Mariam Orthodox Cathedral, Asmara