kenya
Despite good crop prospects foreseen in December 2008 and with showers providing relief in parts of Somalia, Kenya and Ethiopia that had suffered from repeated failed seasons, the UN's latest Horn of Africa Crisis Report, issued on 6 February 2009, warned that an estimated 19.8 million people are in need of emergency assistance in the Horn of Africa.
This may seem contradictory. But one season of fair rains is hardly enough for those most affected, the Horn's pastoral people, who have suffered heavy losses of livestock over previous droughts and need more time to replenish their herds.
Moreover, if you scratch the surface of the current crisis, tough challenges appear, such as population growth and conflicts over limited resources, which have made people in the Horn of Africa — one of the driest parts of the world — ever more susceptible to shocks like last year's soaring food prices and climatic vagaries.
Photos ©FAO/Giulio Napolitano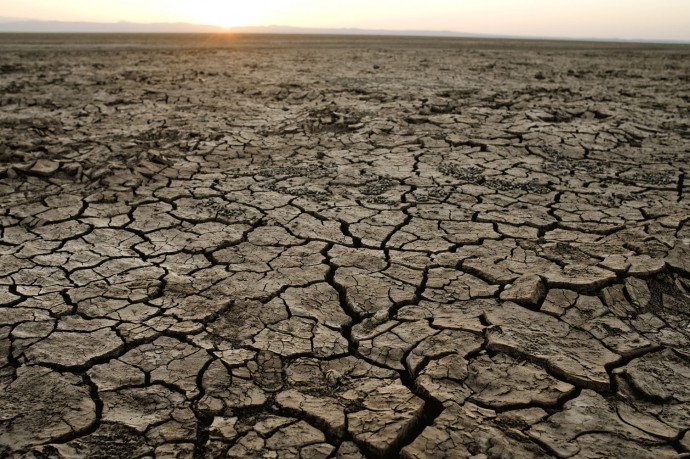 Craked ground around Hurri Hills Region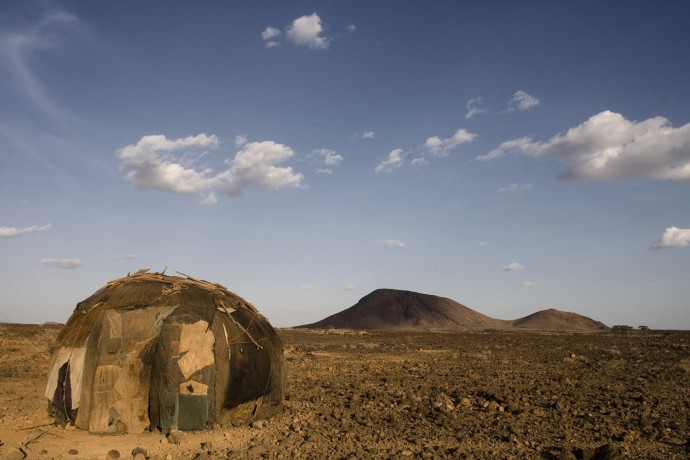 One of the huts of the Gabbra village suffering for the drought
A herder leaves the village searching for water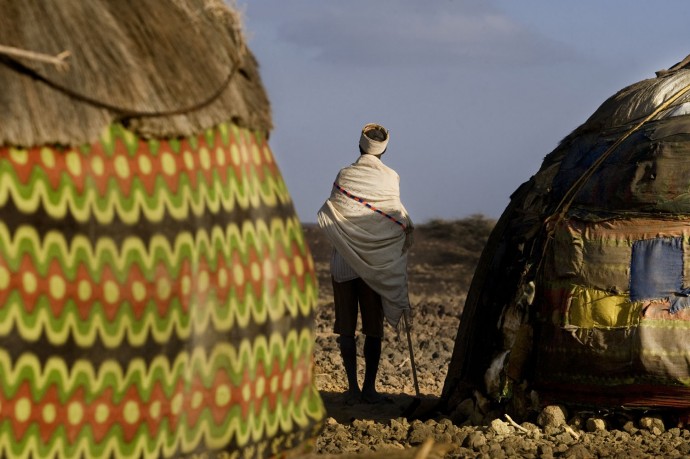 An old man stands near his hut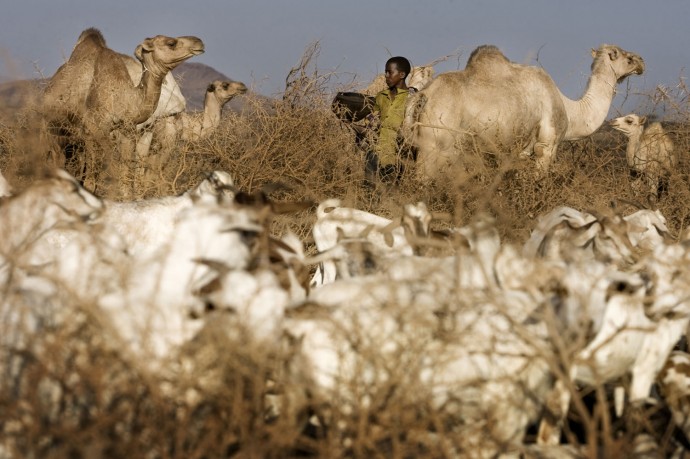 A young boy milking camels and goats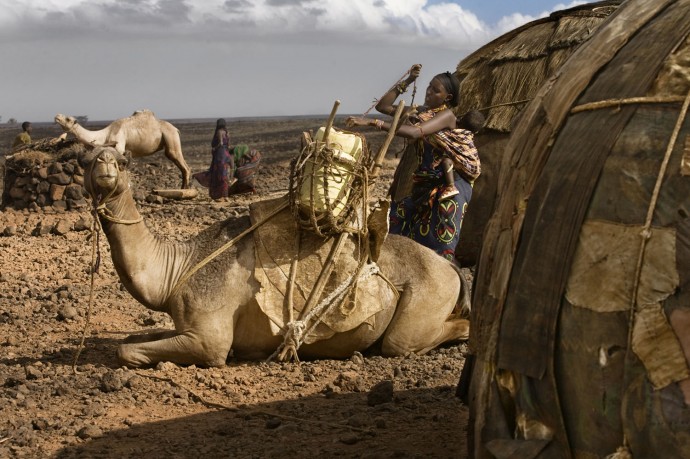 A woman hangs plastic cans to the back of a camel to go collecting water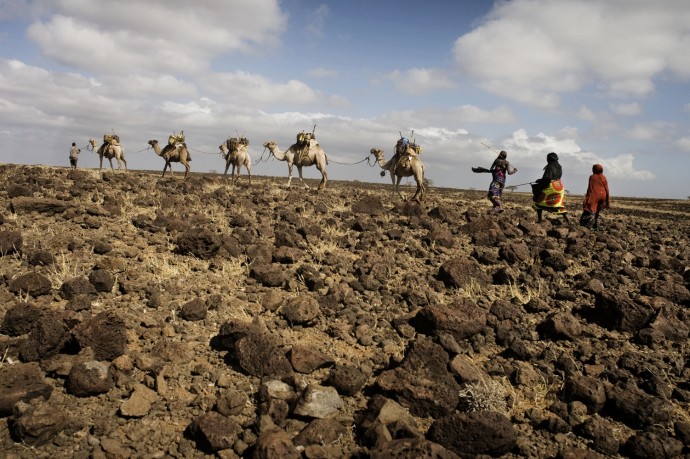 Camels on the way to the water source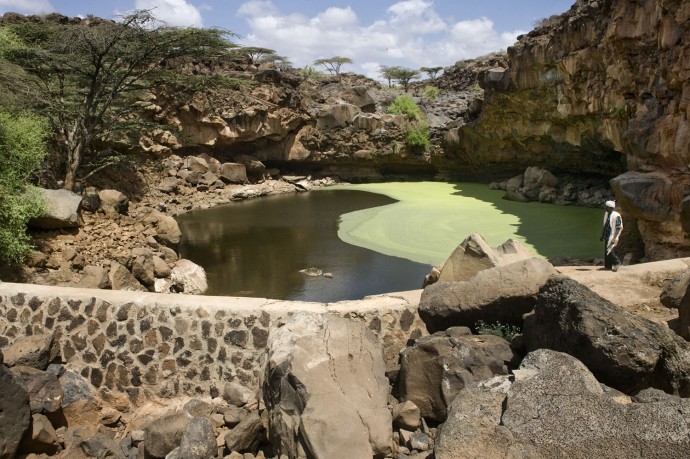 The dam, a joint effort FAO/European Community saves the rain water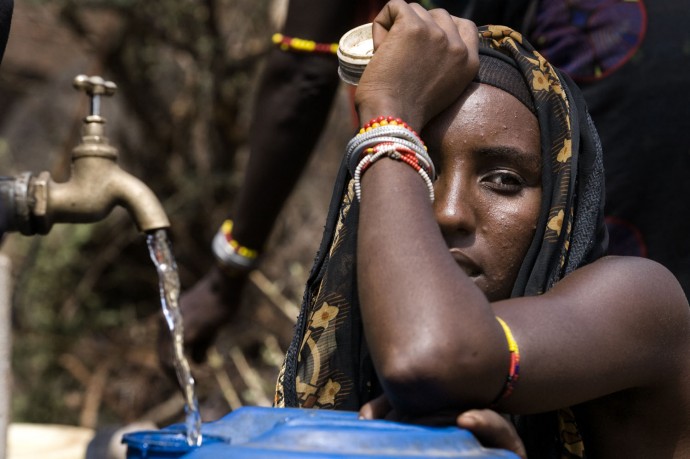 A Gabbra woman looks on as the water fills his can
Women collecting water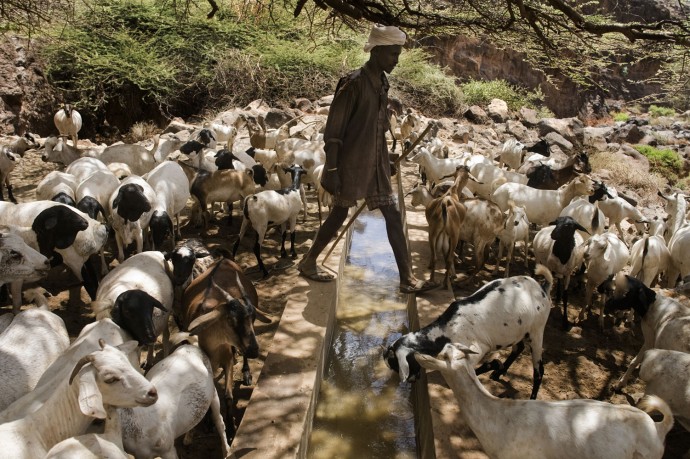 Goats find water even during one of the worst drought in years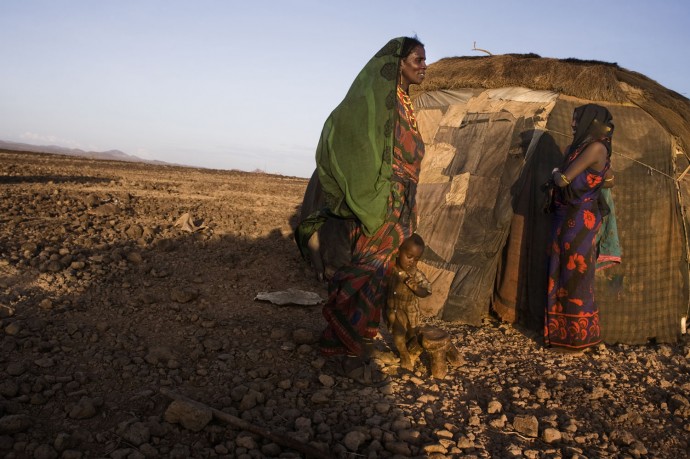 Back to the village at sunset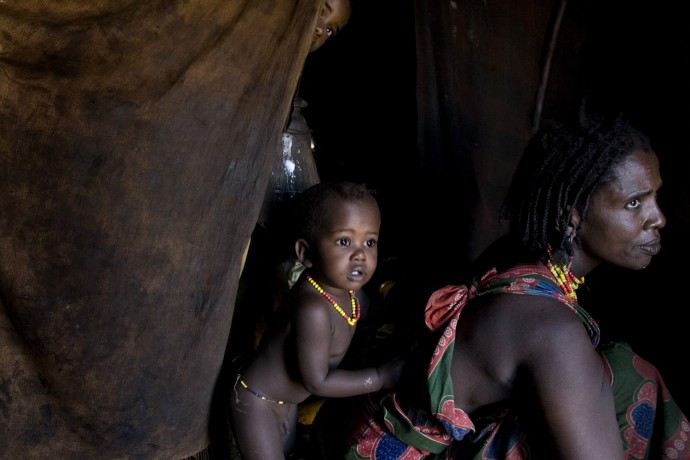 A Gabbra woman in her hut with her children
At sunset