haiti 2008
The global food crisis has hit Haiti, the poorest country in the Americas, particularly hard. One out of every five children is chronically undernourished. More then half of the population lives on less than US$1 per day – half a meal at current prices. In April 2008 desperate crowds took to the streets, eventually forcing Haiti's Government to step down.
This were the conditions of Haiti and its population well before the 12 January 2010 earthquake.
Photos ©FAO/Giulio Napolitano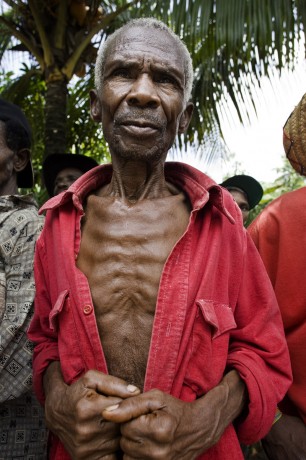 A man awaiting his turn at the seed distribution in Maniche, 25km north of Les Cayes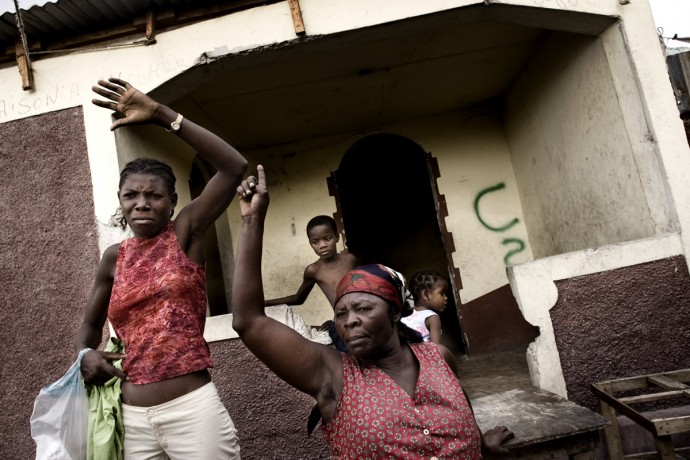 Port-au-Prince, Citè Soleil, women complaining about the increase of food prices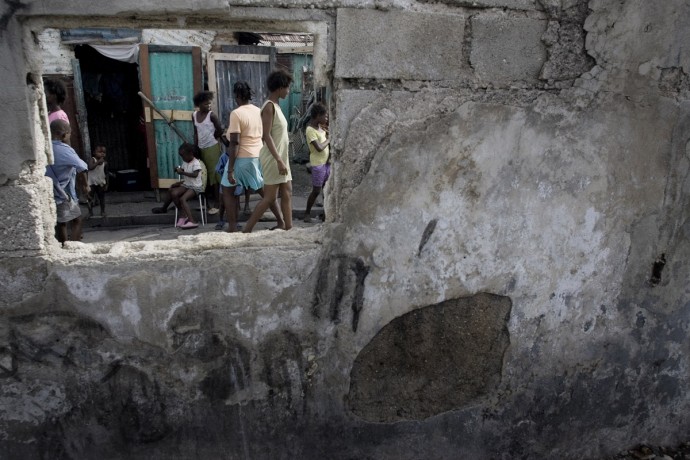 Street scene, Citè Soleil the poorest neighborhood in Port-au-Price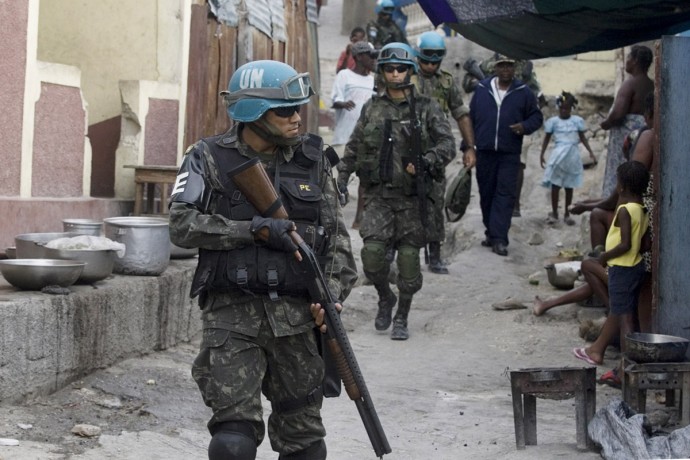 Members of the United Nations Stabilization Mission in Haiti patrolling Citè Soleil, Port-au-Prince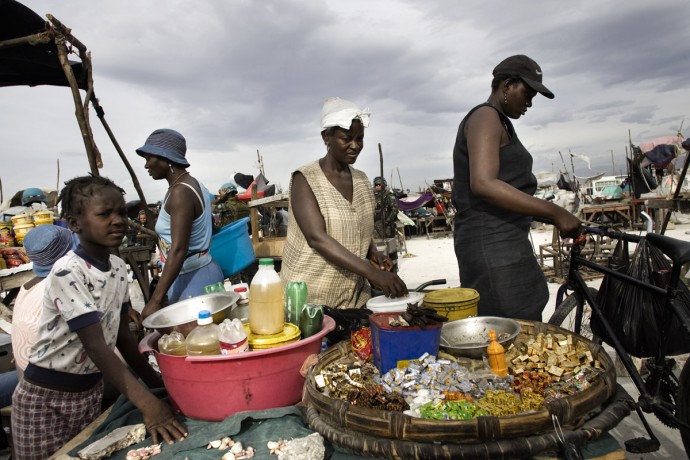 Market scene in Cité Soleil, Port-au-Prince
People waiting in line for distribution of seeds and tools in Casudre, 20km north of Les Cayes
People cleaning seeds to improve the quality of seeds, Les Cayes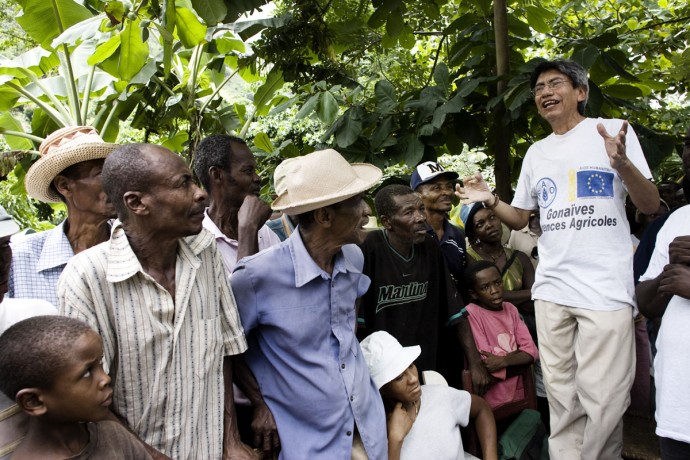 Javier Escobedo, FAO, explains to farmers from where the seeds came and how best to use them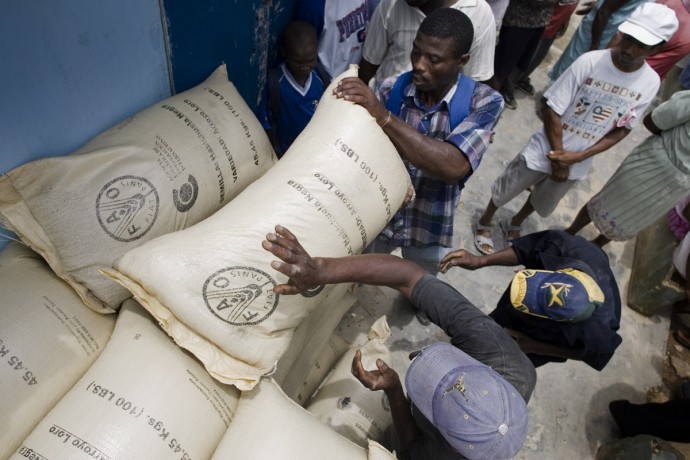 Distribution of seeds in Casudre, 20km north of Les Cayes.
People receiving their seeds in Maniche, 25km north of Les Cayes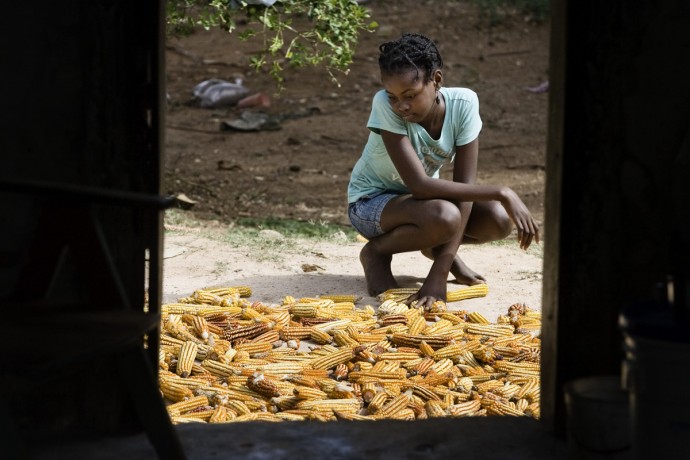 Daily life in Gérard, mais is dryed under the sun, 30km northeast of Les Cayes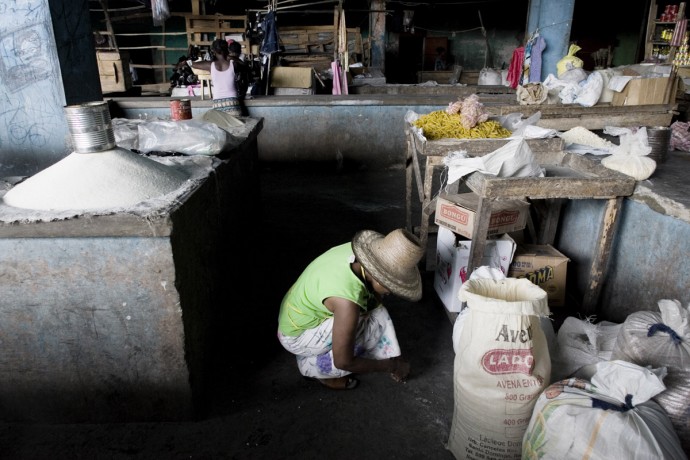 Market scene in Les Cayes, rising food prices in April 2008 triggered riots
July 2008, the situation is still hard for Haitians, Citè Soleil, Port-au-Prince